26.5.2020
Good morning, Year 5. I hope you had a lovely long weekend – at least we got two lovely days of sun. I thought we would all be blown away by the wind on Friday and Saturday and I'd see lots of people flying like Mary Poppins through the sky!
I hope you're all continuing to keep yourself and others safe.
Some nice news I can share with you this week is that I got a dog! He's called Denny and he's an 18-month old Springer Spaniel with a lovely brown face and ears. We've been going on lots of walks together and we even went on a run, but I definitely got tired before he did! Unfortunately for me, Denny thinks yoga time is play time and ends up lying across my arms or jumping up for kisses, the silly sausage! I can't wait to be able to show you all lots of pictures. Do you have any animals at home? Have you managed to spend lots of time with them and look after them really well during lockdown?
I finished my book last week called 'Malamander' by Thomas Taylor (do you remember I mentioned two letters ago?) – it was so good I've even ordered the sequel called 'Gargantis'! What books have you read during lockdown? I'm keeping a list or I'll forget! If you've not read any new books yet, are there any on the Wirral Library website you can listen to as audiobooks or read as an E-book? Are there any books in your brother or sisters' room that you would like to read? Why not start your own library up at home!
My questions for you this week are:
Which fictional (made up) character do you think you would most be like and why? It could be for looks, hobbies or how they are e.g. Hermione for her bookishness and loyalty, as well as her unruly hair!

If you could write your own book about lockdown, what would you call it, what would the blurb say and what genre would it belong to?
I look forward to writing to you next week.
Work hard, read lots, play nicely, get plenty of fresh air, be mindful and stay safe!
Mrs Dutton (and the Year 5 team) x
P.S Don't forget to have a look at your lovely video just below!
18.5.2020
Good morning, Year 5.
Week 9, can you believe it!?
This week is Mental Health Awareness week. In my class we have done lots of work on how we can look after our MH this year – from mindfulness, to gratitude, to meditations, to body scans and calming breaths – I hope some of you have had a go at using these during this time! Because of this, I thought this week to start I'd share some of the things in school that have made me thankful during lockdown. Two of them are the pictures I've put above this letter! One is our gratitude wall that was started in our (5D's) room from the first Monday since school closed (way back on the 23rd March). Every day when we are in, we all write something we are grateful for or have enjoyed. The other is a piece of artwork we did using a big piece of polystyrene and paint on our hands - to create our own take on the 'rainbow' theme during lockdown. We painted our hands and pressed them onto the material before adding our names, doesn't it look lovely! The paint was super gloopy and dried so quick on our hands, but it was very fun and it was great to see it completed. If you haven't been, why not plan in something nice for yourself this week so that you can relax and your mind can drift away for a short while?
Did you also notice the video below this letter? I had already written last week's letter to you and suddenly remembered how beautiful that poem was! I'm sure lots of you will have seen it already, but if not, take a look. I think it sums the up the lockdown perfectly – I just hope after all of this, we take more care of each-other, our lovely world…and ourselves! Have you found that the days are going quickly or slowly?
I've still been doing lots of keep-fit whilst we've been off. I've been enjoying challenging myself especially with my running, trying to go as fast as I can for the distances I run! Have you been doing any keep-fit? Or tried any new exercises? Why not challenge yourself this week to beat your own score in a sport!
My two questions for you this week are:
Imagine we knew before Christmas that this lockdown would happen, what would you have made the most of and appreciated more? (For example, I would have to say my hugs with my parents)

Now we are over 2 months in to lockdown, what do you hope you will carry on doing when this is over? (For example, I would say still getting plenty of fresh air in lovely walks, taking time to read and living a little bit slower rather than rushing around all the time!)
Keep safe, keep happy!
Mrs Dutton (and the Year 5 Team)
Welcome to Class 5R
Our teacher is Mrs Rowlands
Some important notes:
Homework goes out on a Thursday and should be returned by Tuesday at the latest.

Spellings will be send home weekly and tested the following week on Friday.

Reading records will be signed each Friday by Mrs Rowlands
Parents: Please read at home with your child every night, even for just 10-15 minutes and then sign their home reading record. It really does make a massive difference to their progression in reading and other subjects! Your child can also log onto First News ihub at least once a week at home.
School Councillor : Felix
Eco Councillor: Cady and Stephen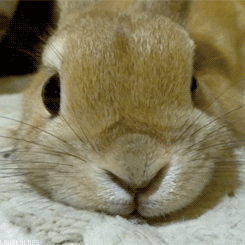 We were Victorian Apprentices at Quarry Bank Mill. We learnt what life was like as a Victorian child whilst at the mill.
This half term our topic is called 'To the Stars'. It is a Science led topic and we will learn all about the Solar System. We will be reading Iron Man by Ted Hughes.