Welcome to Class 4B!
Our teacher is Mr Billing and our teaching assistant is Mrs Burnell.
Mrs Chalmers and Mrs Morris are also part of the year 4 team as well as Mrs Murray.
We are so excited to welcome you all back into year 4. We all have a great year ahead of us and can't wait for our journey to begin!
We always use our learning powers (resilience, resourcefulness, reflectiveness and reciprocity) to help and encourage us with our learning and behaviour throughout the school.
Our topic for Summer 1 is called

'What Lies Beneath...'

. During our English lessons, we will be exploring a book called Manfish: A Story of Jacques Cousteau written by Jennifer Berne. This is about a young boy with a love of the sea who dreams of breathing beneath the waves to swim with the fish. In fact, he longed to become manfish. The story explains how Jacques grew up to become one of the best-known oceanographers in the world. We will also be linking in our Geography lessons and looking at pollution and the lasting impact with have as humans on our planet. This will also inspire some of our Art work this term too. Lastly, we will be moving on in Science to learn all about states of matter and we have lots of exciting experiments planned to work scientifically.
We hope you are looking forward to a very busy half term!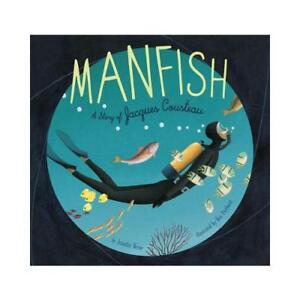 Some important notes:
Homework goes out on a Thursday and should be returned every Monday.

Spellings go out on a Monday and the test will be on the following Monday.

P.E will be every Monday afternoon this half term.
Parents: Please read at home with your child every night, even for just 5-10 minutes and then sign their reading record. It really does make a massive difference to their progression in reading and other subjects!
Eco Councillors
:
Sophia & Logan