Wow 3W! I am so impressed with this amazing video. It was lovely to see all of you looking so happy, well and showing off your talents.
Well done to you and your families for the effort you put into making this video and thank you for getting myself and Mrs Burnell involved. What a lovely memory for us all to have!
I always feel proud of you and today is no exception. I feel incredibly proud to be part of the 3W family with all of you.
You really put a smile on my face with that video so thank you all very much. I am missing you all (even more so after watching that video!) and can't wait to be reunited when it is safe.
Miss Wileman :) x
Welcome to Class 3W
Hi 3W! Hope you've had another great week and enjoyed our Science project last week. I'm really excited about the project for this week because it is a chance for you to reflect on your time in year three and use it to help the children in year two. Remember how you felt this time last year when you were visiting the Juniors for the first time. Think of the advice you would give to the year two children and use this in your letter. Most of all, make them feel welcome!
This week, I could finally get my hands on some flour and so I decided to do some baking. I decided to make 'Birthday Cake Batter Cupcakes' which were supposed to taste like that delicious cake batter taste from when you lick the bowl clean at the end of baking! They were lovely. I gave some of the cakes to my neighbours and they loved them too.
https://www.youtube.com/watch?v=fq1QIsc-vys
This is the recipe I used in case you're looking for something to bake!
In a few days time, it's my cat's birthday! Lyla will be 6 years old on Friday. I can remember what she was like as a kitten and I'm glad she's a lot calmer now. I thought I'd upload a little picture to show you. I took it yesterday.
It looks like it's going to be another lovely week of sunshine, enjoy yourself, continue to help your family and have fun! Keep safe.
Miss Wileman and Mrs Burnell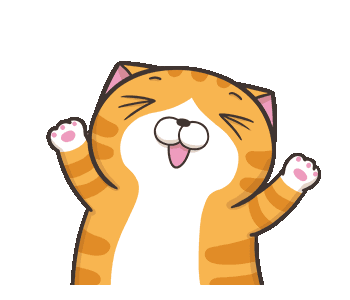 Hello again 3W! Hope you are well and enjoyed your week.
Firstly, I hope you enjoyed our staff video for you all. We just wanted you all to know that we miss you and some of the staff wanted to show off their amazing talents. I was very impressed!
Because of the lovely weather this last week, I decided to dig out my bike from the garage and go for a few bike rides. My favourite one went down the Zoo path (at the back of Chester Zoo, I saw elephants, camels and rhinos through some very thick bushes!), along the canal and then up to Parkgate. I was very tired but I think I'll do it again this week! I wonder if any of you have been able to go on any bike rides during this lovely weather.
I hope you enjoy your project again this week, as well as a few more things that I have uploaded. The first is a World Record attempt with TT Rock Stars, which you should definitely check out as we have some very speedy people in 3W! There is also a 'Joy of Moving: Home School Festival' booklet uploaded which is worth checking out too.
Finally, have you noticed I've been uploading the First News newspaper each week. We're still having them delivered to school but as you're not there, we decided to upload it onto the drive so you can still read it from home!
Have a great week. Stay safe as always,
Miss Wileman and Mrs Burnell
11.05.20
Good morning again 3W,
I hope you and your families are still doing well and enjoying your time together.
I hope you all had fun creating your time capsules as part of the project last week. Imagine opening up that time capsule in many years time and being able to remember what it was like for you during this time!
Friday was VE day and a really special day. We took a cup of tea and a slice of cake into our front garden, as did all of our neighbours as a way of marking the occasion. It was really special and nice to see everyone (from a distance!). Did you do anything with your family to mark this occasion? I can't wait to hear all about it.
I have also been getting very creative by creating my own scrapbooks. I have collected photographs from over the last few years and have been arranging them together in one special book. It has been lovely to look back at photographs from a few years ago and be reminded of all of the happy memories. Do you ever look back at photographs from a few years ago? I bet some of you have changed a lot in a few years!
Keep on working hard on your project work, spelling and maths. I know you will be! I'm still amazed how well you are all doing on TT Rock Stars, some real improvements in your speed.
Have a wonderful week. I am always thinking of you all and missing you lots.
Miss Wileman and Mrs Burnell
04.05.20
Hi again 3W!
I can't believe it's been a week since my last message and time for week 7 of home learning. Time really is flying by. I hope that you and your families are all keeping safe and well.
I hope that you are still enjoying your home learning and enjoyed your Spanish project last week.
As well as the home learning, I hope you are using this time to do the things that you enjoy as well and maybe even learning something new. I've always loved baking, so I've been baking lots of goodies to make this time a little sweeter! I've also been trying to do some pieces of artwork using pastels, paints and pencils. You know I love teaching you art, but before lockdown, I never really did any artwork just for me. Maybe when we are all back in school I will bring some of my artwork in to show you.
Looks like we are in for another lovely week of sunshine. Enjoy your week, make lots of memories and stay safe.
Lots of love,
Miss Wileman and Mrs Burnell :) x
27.04.20
Hi 3W!
We hope you are all doing well, staying safe and enjoying the sunshine that we have been having. We are both missing you all very much and can't wait to get back into our classroom together when it is safe to do so. We are especially looking forward to hearing all of the stories we know you will have to share with us. I think we will have to have a very long news sharing time when we are back at school!
We hope you are all enjoying the projects and doing your best for everyone at home. Have a lovely week, take care and have fun!
Love,
Miss Wileman and Mrs Burnell x
We have 32 inquisitive, friendly and hardworking children in class 3W. Our teacher is Miss Wileman and our teaching assistant is Mrs Burnell.
We always use our four learning powers (resilience, reciprocity, resourcefulness, reflectiveness) to achieve our goals and understand our learning.
Our Learning
We are starting of Spring 2 by finding out all about Indonesia as part of our whole school theme week 'Children of the World'. We will be finding out all about Indonesian food, schools, geography, art, music and much more!
Our topic for Spring 2 is 'Stone Age to Iron Age'. We will be learning all about what life was like in the prehistoric times, including housing and hunting. In English, we will using the book 'Iron Man' to support our learning.
We will also be doing some cave painting in art and looking at rocks and soils as our science work.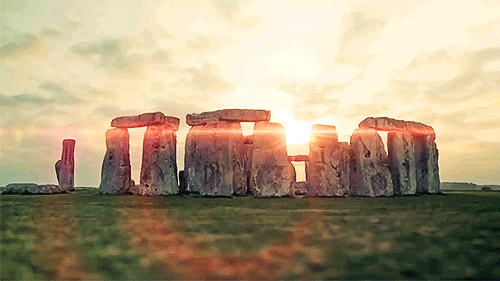 Some important notes:
Homework goes out on a Thursday and should be returned every Monday.

Spellings go out on a Wednesday and the test will be on the following Wednesday.

Children need to bring their reading record into school

every day.
Parents: Please try to read at home with your child every night, even for just 5-10 minutes and then sign their home reading record. It really does make a massive difference to their progression in reading and other subjects!
Logan and Sophia
May and George